Living Rooms Designs Emulating The Hottest Trends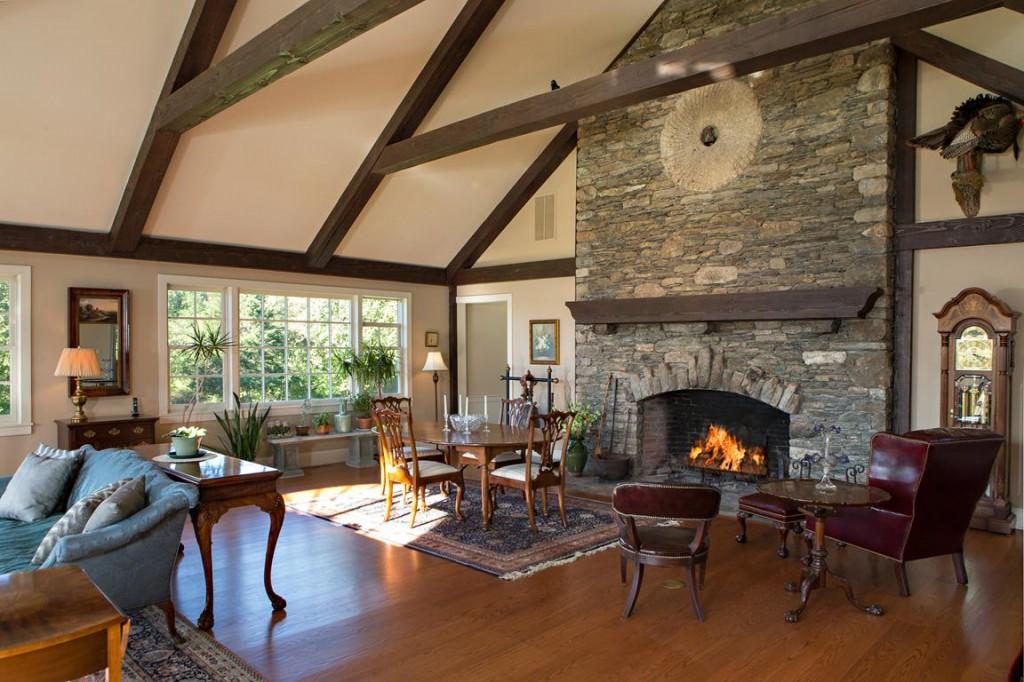 Your living room is the most important area of your beautiful home. It is the central space of your home around which the rest of the areas are configured accordingly. So you can say that living room is the basic mood board for the rest of the home remodeling scheme. It requires being the cynosure of the home remodeling style you are going to emulate in the rest parts of your home. Therefore, this new home design needs to be fashionable and trendy, yet relaxing and comfortable as well. Below, we are sharing living rooms designs that are emulating the hottest trends in the market today:
1. A Sincere Charm
Country-rustic with a touch of industrial is maybe the most coziest design style on the figurative list, but it can also emulate a fashionable vibe. This living room shown in the image, has been designed in a way, in which all the inherent design elements offer a comfortable yet snazzy setting without compromising the aesthetic. You can also remodel your living room like this with us. After all, living room is a space which is noticed by your guests at the first place.
2. Playful Retro Area
This living room shown in the image given below has been remodeled in a playful way. This living space is designed using shining colors and unique design elements. The playful impact has been carefully balanced out with the comfortable furniture and simple wooden floors. In addition, profusion of the natural light also invokes a relaxing aura within your living room space. Why not to remodel your own living room like this, a space in your home where everyone loves to spent time, even kids.
3. Café style Space
This is one of the popular modern styles. The living room shown below has been designed especially to emulate its rustic style. The wooden surface of the room offer a unique perspective on small area design, where even a great amount of design invasions do not take away from the space, but only add more to its aesthetic.
4. Simple But Unique Space
This living room in the image has been designed using the wooden textures and grey hues only. The combination is absolutely industrial, but its simplicity resonates a refined aura. This sort of living room design is a timeless masterwork. You can also create one for you with Refine Construction, Inc.
5. A Contemporary Theme
This living room shown below is a combination of bold, plenteous colors that provide a great contrast against the white foreground of rest of the space/room. The overall impact of the room is very dynamic and playful without contradicting the litheness of the underlying modern in the designs.